What We Offer
Quality Certification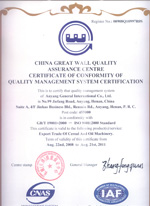 Contact us
E-mail: info@agico.com.cn
info@oilmillplant.com
Tel: (86) 371 86079028
Fax: (86) 371 86079027
Zip Code: 450000
Add: NO.6,CuiZhu Road, Hi-Tech Industry Development Zone, Zhengzhou City, Henan province ,China
General Description: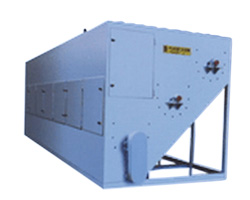 Shell Kernel Separator
By the plant areas and yields of cottonseed and sunflower increased, it is very important to select the excellent equipment to sift dehulled oilseeds rationally, which guarantee the next procedure go smoothly. This series kernel husk separator made by us is the ideal choice for you, which works by means of the different weight of the specific gravity of hulls and kernel to separate the kernel from the mixture perfectly.
FEATURES:
The machine has the character of that power consumption is low. The rate of hull in kernel can be adjusted in accordance with the actual request of consumers.
Construction:
The equipment consist of feeding hole, triple deck auger kernel husk separator, kernel auger conveyor and drive mechanism.
Working Principle:
The hulled mixture of kernels and shells are put into the upper auger to transport the kernels into triple deck kernel husk separator, the kernel,which is heavier and smaller size, can pass through the screen holes, and fall into the kernel auger at the bottom along the slideway; at the same time, the undehulled kernels and the hulls are transported to the second stage auger conveyor to the second layer screen to process, and then the left will be put into the last screen. In the whole process stage, there are three stages for separation, until the hulls are separated completely. The kernels ,which go through from the output hole ,are transported by kernel auger conveyor, and then will be transported to next procedure, the hulls are put into the hull storage. For the good condition, the hulls are also put into the hull beater to process for declining the rate of kernel in hull.
TECHNICAL DATA:
1.capacity: huller: 100T/D(24h) kernel husk separator: 50T/D(24h);
2.Husk separating rate: 90~98%(water content: 2~10%)
3.Rate of husk in kernel:1~4%