What We Offer
Quality Certification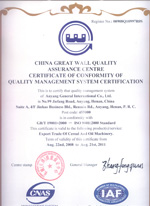 Contact us
E-mail: info@agico.com.cn
info@oilmillplant.com
Tel: (86) 371 86079028
Fax: (86) 371 86079027
Zip Code: 450000
Add: NO.6,CuiZhu Road, Hi-Tech Industry Development Zone, Zhengzhou City, Henan province ,China
Cold Press Expeller
General Description: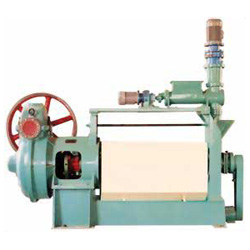 Model LYZX18 Cold Press Expeller is a new generation of low-temperature screw oil expeller, which is specially suitable for mechanically processing common plants and the oil crops with high added value and characterized by low oil temperature,high oil-out ratio and low oil content remained in dreg cakes. Oil processed with this expeller is characterized by light color,top quality and rich nutrition and conforms to standard of the international market. It is also the main machine for making protein power of peanut,soybean,sunflower kernel etc.
FEATURES:
1. Low-temperature pressing technology.The oil processed with this expeller is characterized by light color and rich nutrition,which is purely natural oil after settling and filtering.This technology can safe the refining cost and lower the refining loss.
2. 2. Little damage of protein in the dreg cakes during low-temperature pressing is in favor of full use of the protein in the oilseeds.
3. Low operation temperature(10¡æ-50¡æ)can decrease consumption of the steam.
4. During processing,oilseeds don't keep touch with any solvent,acid,alkali and chemical additives.Thus loss of nutrition ingredients and microelements in the finished oil and dreg cakes is little and protein content in the dreg cakes is high.
TECHNICAL DATA:
1. Capacity: 6-10t/24h(taking non-shell rapeseed as an example)
2. Residual oil content in cake: 4-13%
3. Total power: 27.2KW
4. Net weight: 3500KG.
5. Boundary dimensions: 3176*1850*2600mm
Foundation sizes: