What We Offer
Quality Certification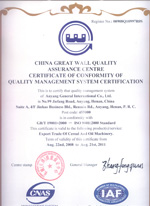 Contact us
E-mail: info@agico.com.cn
info@oilmillplant.com
Tel: (86) 371 86079028
Fax: (86) 371 86079027
Zip Code: 450000
Add: NO.6,CuiZhu Road, Hi-Tech Industry Development Zone, Zhengzhou City, Henan province ,China
General Description: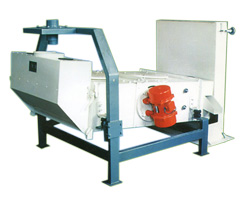 Pre-Press Oil Expeller Model ZY204-3
Vibrating separator works by means of meridional and slinging vibration of screens, which is applied to previous cleaning and cleaning cereals and oilseeds. Also it is suitable for pre-cleaning and cleaning in storage, foodstuff, feed, chemical industry.
FEATURES:
According to the processing request and the feature of oilseeds, it can be equipped with different sieves.
It mainly consists of feeding device, sieves, frame, drive system, discharging , vertical aspiration channel (selectable) and so on. The oilseeds were transported by feeding device, and then distributed evenly on the sieve. The oilseeds passed through the first sieve and enter into the next one, the impurities bigger than oilseeds are stayed on the first sieve and discharged from the upper output channel, the impurities smaller than oilseeds and the small pieces pass through the second sieve to be discharged from output channel in the bottom, the oilseeds on the second sieve are discharged from the rear of sieve. finally, they are aspirated into the vertical aspiration channel to start further processing.
TECHNICAL DATA:
Type
TQLE100×100
TQLE100×150
TQLE150×150
TQLE150×200
Sieve Size W×L(cm)
100×100
100×150
150×150
150×200
Capacity (t/d)
Pre-cleaning
30
50
75
100
Cleaning
8
12
18
24
Sieve Inclination
Pre-cleaning
6
9
9
12
Cleaning
6
Vibration Inclination
Pre-cleaning
25
Cleaning
20
Vibration Amplitude(mm)
5~5.5
Matched Power(KW)
2×0.25
2×0.37
2×0.7
2×0.7
Motor Rotation(r/min)
920
Weight (kg)
420
520
630
650
Matched aspiration Pressure(mmH2O)
50
Matched air Volume(m3/min)
52
80
110
135
Overall Dimension L×W×H (mm)
1640×1610×1455
2140×1610×1455
2140×2160×1455
2640×2160×1455