Coconut Oil Extraction Plant
Coconut oil is high in fat, with a fine, edible oil that is used in cooking, cosmetics and other products. We are offering international quality standard Coconut Oil Extraction Plant for oil mills. High end technology and premium raw materials are used in fabricating high performance and durable Coconut Oil Extraction Plant for our clients. Understanding that oil seed processing is a delicate task, we design excellent range of oil extraction machines.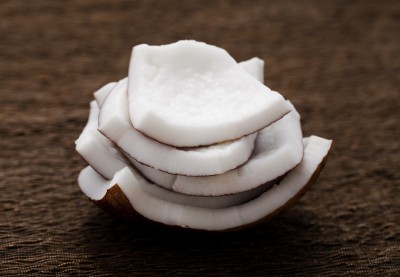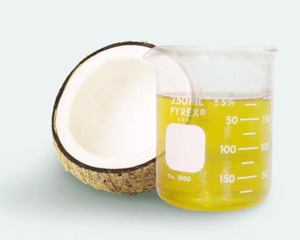 Detailed Coconut Oil Processing Process
Well dried copra with a moisture content not exceeding 6 per cent is cleaned well from any foreign matter. It is then cut into small chips in a copra cutter. The chips are fed into steam jacketed kettles and cooked mildly at a temperature of 70oC for 30 minutes. After proper cooking, the cooked material is fed into the expeller continuously and pressed twice.
The combined oil from the first and the second pressing is collected in a tank provided separately. This oil is filtered by means of a filter press and stored in MS tanks. Bulk packaging is done in tin containers. HDPE containers and polymeric nylon barrier pouches are used for small consumer packings. The quality of copra is related to the quality of coconut oil.
The oil cake obtained as a by-product will find a ready market as a cattle feed and in the manufacture of mixed cattle feeds or as a raw material for the extraction of remaining oil by solvent extraction method for solvent extraction plant.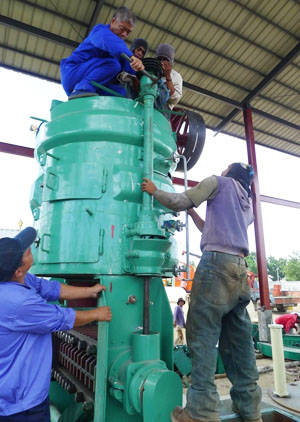 Coconut Oil Extraction Machinery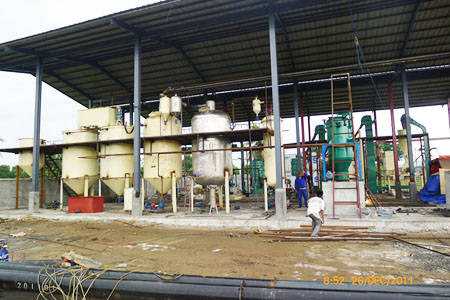 Coconut Oil Extraction Plant

Some explanations for Coconut Oil Extraction Plant

1.Highly experienced oil mill operator can extract oil without cooking from some oilseeds such as rape seeds, cottonseed, sesame, sunflower, copra etc. For Groundnut, Palm kernel, Castor seed, cooking is essential.
2.Refining of oil is not required. Filtered oil is best for health. Filter oil has minimum 18 months shelf life.
3.Castor seed oil requires steam heating in a neutralizer vessel before filtration.
4.For palm fruits, our conventional expeller will not be useful. Special kind of oil expeller with different design is provided for palm fruits and such expeller specially for palm fruits is not useful for any other oilseeds.

Anytime you are interested in Coconut Oil Extraction Plant, contact us without hesitation, we are always ready to give you the best service!
Henan Kingman M&E Complete Plant Co., Ltd ©