There are different types of oil making machine in the market today, depending on your budget and size of production but most importantly you need to know the right specs and quality to look out for when buying an oil making machine whether for the home or for business.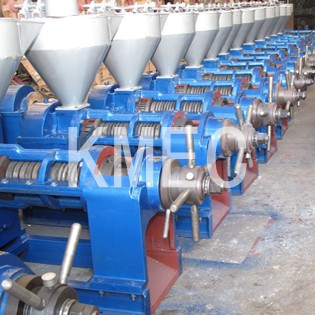 There are two major types of oil making machine based on purpose.
Oil Making Machine for Home
This is a relatively small machine that you can use to extract oil from your fruits or nuts at home in case you need fresh oil for use at home, it comes handy and allows you make fresh oil anytime you need it.
The Industrial Oil Making Machine
This is the big all-encompassing and ground-breaking machine used to press and extract cooking oil from nuts and fruits on a large scale for mass production, this is what the vegetable oil making factories use to refine their oil.
The oil making machine has different compartment
Pressing Compartment: This is the compartment of the machine that separates the fruits or nut from the flesh thereby leaving the other parts of the nut as waste product and transferring the flesh for processing
The Extraction Compartment: This is the part of the machine that actually extracts the oil from the fruits that have being separated from the nuts, it transfers the extracted oil in its raw form for further processing
Refining Compartment: This is the part that refines the raw oil to remove waste particles from the oil in other to give the best quality oil that is void of any contamination or waste
The Mixing Compartment: The cooking oil as it is, is made from different elements of which the palm nuts is the main ingredients, at the point of mixing the oil making machine ensures that the other ingredients are well mixed in their right proportion and then transfers it for packaging.
The Packaging Compartment: This is where the well refined and saturated oil is being packaged into its container of various sizes depending on the manufacturer's choice.
It is noteworthy to know that the Industrial oil making machine is not a single machine but a combination of different machines performing interrelated functions at their relevant stages to ensure that the final product; cooking oil is made available at the best quality and in a most efficient way to satisfy the end users.
Henan Kingman M&E Complete Plant Co., Ltd ©