small oil refining line
Oil refinery is an industrial process where oil is processed and refined into more useful products. Small oil refining plant is designed to process oils with smaller capacity.
In the entire small oil refining plant, the extracted oil will be removed of phospholipids, pigments, off-flavor, free fatty acids, and other impurities. The entire oil refining process comprises Degumming / Neutralization, Bleaching, Deoderization, and Winterization(Optional).
Small Oil Refining Line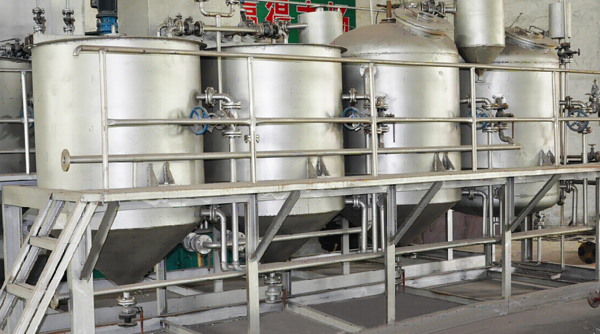 Feature & Advantage of Our Small Oil Refinery Plant
◆Can Change Different Kinds of Oil Easily
◆Full Function but needs less
◆Easy to Operate
◆Easy to Transport& Install
◆Light Weight and Movable
Anytime you are interested in our small oil refining line or any other oil processing plant, please don't hesitate to let us know, we are always at your service!
Henan Kingman M&E Complete Plant Co., Ltd ©