Edible Oil Plant
Production of raw material in the edible oil plant industry has shown an upward trend since 1997. By 2001, importation of raw material had dropped to 60 – 65% from a level of 95% in 1995. In 2001, 160,000 MT of locally available oilseeds were crushed and this scenario is projected to grow positively. Today, the number of farm families involved in oilseeds growing has been expanding since 1997 from a small figure of 14,262 farm families to over 75,000 by end of2001.
Edible oil falls into two categories,one is vegetable oil, the other is animal oil. Vegetable oils which are obtained by processing soybeans, olives, coconuts, corn, peanuts, sunflower seeds, cotton seeds, sesame seeds, flax seeds and safflower seeds. Animal oils and fats which are rendered from the trimmings of freshly slaughtered animals.
Process Problem of Edible Oil Plants
1. The hot water used in the cookers can contain contaminant that will foul the internals of the cooker and introduce contaminant to the seeds that will have to be removed ata later date.
2. The filter process which utilizes filter aid can be prone to releasing the filter aid downstream. This filter aid builds up in the oil tank contaminating the oil and would require cleanout at some later date.
3. The clean oil from the oil tank can pick up contami- nant from the filter press, from breather or vent pipes or from pump wear .
4. The hexane used in the hexane extraction process must be clean. Any impurities will reduce the solvent properties and therefore reduce the oil quality coming out of the extraction process. The quality of this oil determines it's resale marketability.
Workshop of Edible Oil Plants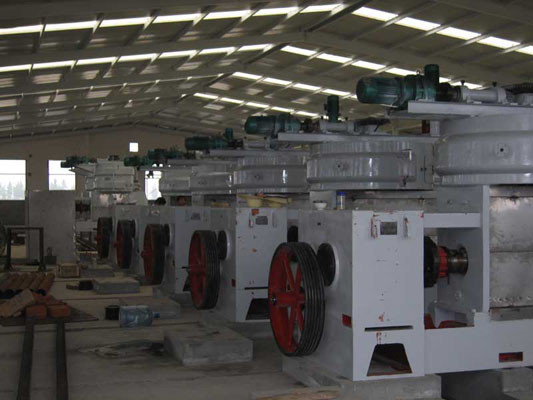 Henan Kingman M&E Complete Plant Co., Ltd ©