Edible Oil Refining
We offer fully tested, premium quality and cost effective
Edible Oil Refining
Machine with different oil refinery capacity. These Edible Oil Refining require less maintenance and are easy to operate. In addition, use of latest technology helps in offering energy efficient Edible Oil Refining in the market.We are offering our customers a wide range of Edible Oil Refinery Machinery which available in various sizes and specifications as you required.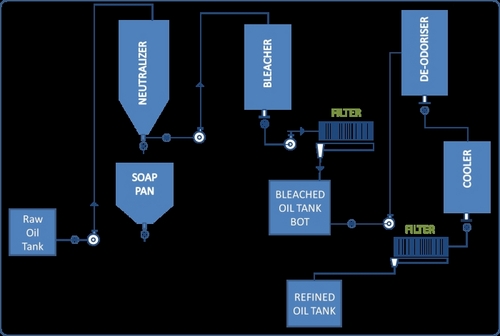 Edible Oil Refining Processing of Solvent Extraction Plant
Degumming Process of Edible Oil Refining
Degummed process of edible oil is heated to 65-70ºC and required quantity of caustic soda solution is added slowly. The reaction is take place between free fatty acid and caustic soda solution and stirring is continues. Soap is formed. Then stirring is stop & soap will setteled down. This soap is remove and 3-4 hot water wash is required to remove soap and alkaly impurities. Oil is totaly neutral. Then we can use in bleaching process.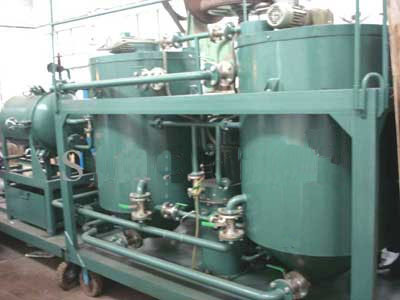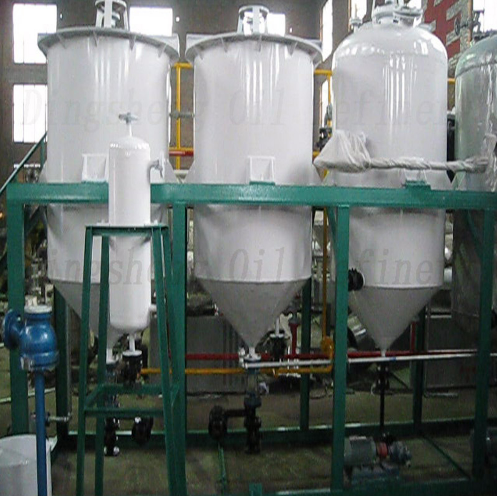 Neutralization Process of Edible Oil Refining
Neutral oil is heated to 110ºC and required quantity of activated bleaching earth powder and carbon is charged with constant stirring for 1 hour. Then oil is filter to remove spent earth powder. Then we can use in deodourising process.
Bleaching Process of Edible Oil Refining
Most of all edible oils are contains gum. It is necessary to remove from oil. In neutralizer, oil is heated to 60-65ºC & add phosphoric acid 0.06-0.1% with continues stirring for ½ hour & then we can go neutralization process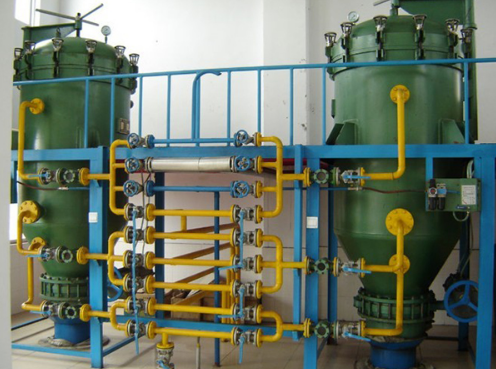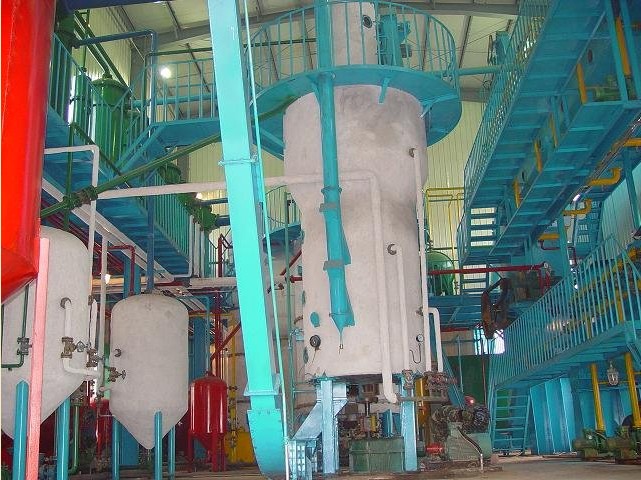 Doddering Process of of Edible Oil Refining
In deodourising process, smell & fatty matter of oil is remove. Oil is heated 130ºC and open steam is applied and oil is heated upto 180-220ºC with constant open steam during 3-4 hour and oil is cooled and then filter to remove impurity. Oil is ready to use.
Anytime you are interested in our Edible Oil Refining Machine, contact us without hesitation, we are always ready to give you the best service!
Henan Kingman M&E Complete Plant Co., Ltd ©