Oil Expeller Machine Suppliers
Are you looking for the
oil expeller machine suppliers
? If your answer is in the affirmative, then KMEC is the one stop place to be for their variety, customer care and considerate prices. With a vast experience of more than a decade, KMEC has been at the top of the market manufacturing and exporting oil expeller plants all over the world. Due to the increasing innovativeness in technology, KMEC is offering high-tech oil expellers for effective and efficient oil extraction. They are the manufacturers of a vast range of oil expellers of high technical advancements for any type of expeller plants.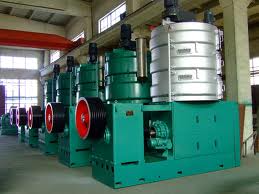 What makes KMEC unique is that they offer the best solutions to all our customers dealing with edible oil expeller plants. They stick to stringent and top measures of quality so that they deliver the best possible machinery to all clients. That is not all. The oil expeller plants here are very durable; in fact, they are the most durable in current market. The cost effectiveness of our brands is another thing to look forward for. This ensures high levels of production outputs with no intervals.
The other thing that makes KMEC special among the existing
oil expeller machine
suppliers is that the oil expeller brands here highly easy-use designs that make them comfortable with many if not all oil expellers. This also ensures that almost all nuts and oilseeds can be processed. The bottom line for any oil expeller machine is the quantity of finished product that it can produce in a given interval of time. Here, the production capacity of a typical expeller can vary from three to one hundred tons per day. This depends on the scale of the expeller, whether large or small.
Henan Kingman M&E Complete Plant Co., Ltd ©