Oil Mill Plants
With over 10 years'experience of doing oil mill plants business overseas, KMEC has become professional oil mill machinery and oil extraction machinery exporter, we are your reliable oil mill plants supplier directly from China. We principally deals in designing, manufacturing and exporting complete oil milling plant,solvent extraction plant, oil refining plant and related oil milling machinery. We also supply professional customized edible oil refining Services. From evaluation, design, project management, process engineering to procurement local manufacturing, installation, commissioning, after sales service, and financing, Our customers will definitely get one stop services.
How to Choose Your Oil Mill Plants Supplier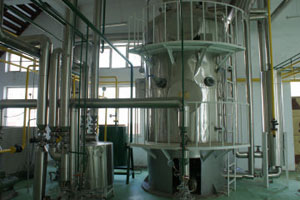 As is known to all, there are a great many oil mill plants supplier available in the globle market. You should choose the manufacturer and supplier with good reputation and rich practical experience. These oil mill equipment are highly advanced in terms of technology. Apart from producing quality oil, these equipments help in saving precious time as well as human labor costs. Apart from that, oil milling equipment available in today's market are very user-friendly and can be adjusted and controlled very easily. In order to keep come up with the changing times, oil mill plants suppliers and manufacturers are coming up with the most innovative and hi-tech oil mill machinery. The oil milling industry is not only a large but highly developed business, a systematic oil processing method has been applied for the production of oil, which includes oil seed processing, oil extraction, cake processing, oil filtering, oil refining, and solvent extraction of residual oil. These processes have always been the same since earlier times. Although what has changed is the way in which the oil is extracted and refined for use. Earlier, the ways to carry out these processes were very simple and executed manually, but the quality and quantity were not so adequate. It did help in producing oil, It also consumed a lot of time as well as human labor. thus only professional oil mill machinery manufacturer can fulfill.
Henan Kingman M&E Complete Plant Co., Ltd ©