Oilseed Cleaning Equipment
There are a number of hazards that you must steer clear away from when using an
oilseed cleaning equipment
. Try to avoid a situation where impurities get into the equipment as they can get damaged thus eating further into your finances when you are forced to buy new versions or to repair the spoilt one. When you are separating the seeds, or cleaning them, you should watch out for all manner of impurities. The hardware should not be clogged because of the tiny particles that are produced while crushing the seeds so as to extract the oil that is needed.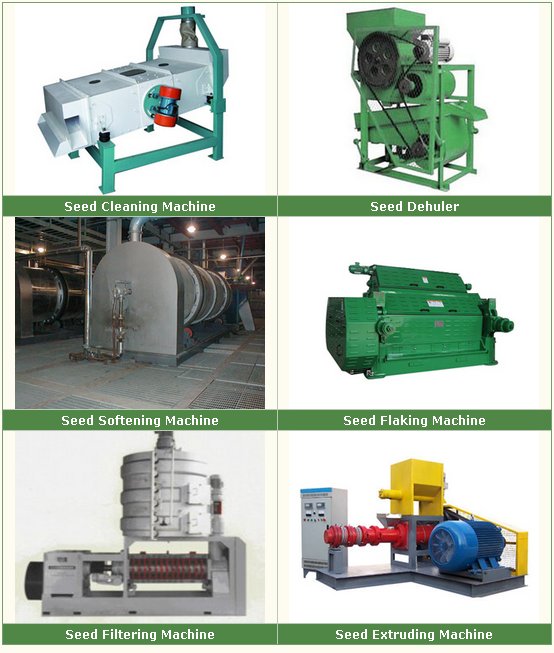 Avoid a scenario where chaff gets mixed with the oil in the oilseed cleaning equipment. If this happens, it will be next to impossible when you try to separate the two. Chaff absorbs oil and this creates more problems for you in the long run. You will end up with very little amount of oil compared to what would have been the case initially. This is further reason why the need for buying equipment of the best quality from the most reliable and trustworthy suppliers is very critical. Remove all sands and stones, especially the very tiny ones, from the equipment if you wish to prevent faster tearing and wearing of equipment.
There are a number of equipments that have been produced with the sole intention of ensuring that they can withstand these types of perils. Some of the best equipments are those which feature a durable and highly effective screen which also vibrates. It can extract the most notorious impurities well. These types of equipments are made with
destoner
features which are designed to identify and pick out stones of all sizes from the oil or seeds which are being crushed. These equipments also have sieves, cleaners and separators to ensure that they do a very effective job of producing pure oil from seeds.
Henan Kingman M&E Complete Plant Co., Ltd ©