Palm Kernel Oil Processing
Palm kernel oil is solid at room temperature and has a sharp melting curve. It has a neutral color and flavor. KMEC is the leading company in the filed of oil processing. We offer advanced palm kernel oil processing technology, we provide complete plants and related equipments. Palm kernel oil, like other vegetable oils, can be used to create biodiesel for internal combustion engines.
Palm Kernel Oil Processing Process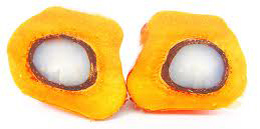 In order to process palm kernel oil from the seed, there are some procedures in the entire palm kernel oil processing. First of all, the palm kernels should be prepared by certain seed cleaning equipment. The seed need to be husked, cleaned, crushed, and conditioned. The extraction processes are generally mechanical or using solvent such as hexane. After the process of solvent extraction, the crude oil is separated and the solvent will be evaporated and recovered. Residues are conditioned (for example, dried) and are reprocessed to yield by-products such as animal feed. Then the crude oils need to be refined. Oil refining including degumming, neutralization, bleaching, deodorization, and further refining.
We believe that whatever the field is, quality as well as service are always the heart of a company's performance. We treat quality & service as a way of life. We are committed to offer palm kernel oil processing plant and palm kernel oil processing machines. Contact us for more info.
Henan Kingman M&E Complete Plant Co., Ltd ©