continuous oil refinery plant
Edible
continuous oil refinery plant
is recommended for higher capacity plants above 30 tons per day and for oils containing higher FFA content for cooking oil refinery plant. This process line is better than batch process and it provides superior quality refined oil along with automation system and low processing cost.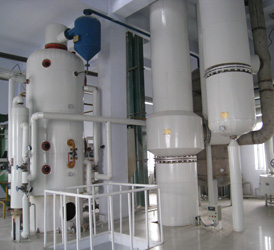 KMEC is a leading designer, manufacturer and exporter of the
edible oil refinery machinery
plants in both continuous type units and batch type units. It is very necessary that the edible crude oil obtained from oil mill plants and solvent plants get refined in the vegetable oil refinery plants before it is utilized directly. Our continuous oil refinery plant gives color uniformity and appealing quality to the oil by removing unpleasant smell and undesirable factors from the oil. Our high-tech refinery plant finds an extensive application for all types of crude oil like cotton seed, soyabean, sunflower, palm oil, rice bran oil etc.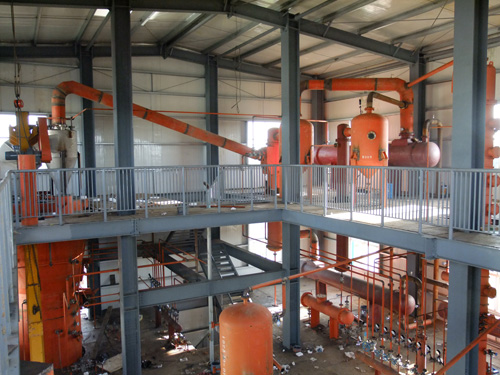 Process description for continuous oil refinery plant:
Continuous refinery line comprises of the following different processes:-
Degumming or Pretreatment Section
Neutralizing Section
Bleaching Section
Deodorizing Section
Dewaxing section
If you are interested in our continuous oil refinery plant or you want to set up an oil mill plant of your own, please don not hesitate to write us from the following form, we are always at your service!
Henan Kingman M&E Complete Plant Co., Ltd ©