corn oil extraction process
We are one of the world leading companies in oil extraction field. We have good reputation all over the world. We have rich experience in designing, manufacturing and exporting complete corn oil processing plant. We also use professional advanced corn oil extraction process in the complete plant .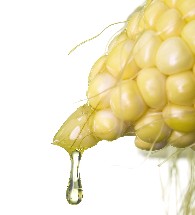 Corn Oil Extraction Process

Oil is expelled from the germ using a heated screw press, which can yield as much as 50 percent of the germ oil. And the remaining oil is stripped from the "press cake" with the solvent hexane, a volatile by-product of gasoline production. (Hexane is introduced to the cake bed with an exposure time as brief as possible so that hexane residual in the oil will be limited.) The corn oil in the hexane solution is heated to vaporize the volatile solvent, which is captured as a condensate and used again. Then the heat expelled and hexane extracted oils are combined as crude corn oil; the remaining cake is processed for livestock feed.
What is Corn Oil?

Corn oil not only can be used as cooking oils but is also a feedstock used for biodiesel. Other industrial uses for corn oil include soap, salve, paint, rustproofing for metal surfaces, inks, textiles, nitroglycerin, and insecticides. It is sometimes used as a carrier for drug molecules in pharmaceutical preparations.
Inedible corn oil is an emerging co-product for the ethanol industry. Today, about 1/3 of all ethanol plants in production are producing some type of inedible corn oil.

Write to to get more info about detaild corn oil extraction process, we are always at your service!
Henan Kingman M&E Complete Plant Co., Ltd ©