corn oil extraction
KMEC is world leading company in corn oil extraction. We design complete corn oil extraction plant, we provide professional corn oil extraction technology, we offer quality oil processing machines especially for corn oil extraction. We have a good reputation acros s the globe.
Detailed Corn Oil Extraction Process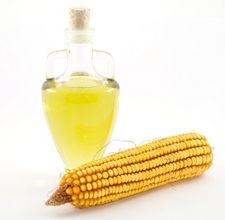 In the process of corn oil extraction, the crude oil is heated to vaporize the volatile solvent, which is captured as a condensate and used again. Then the heat expelled and hexane extracted oils are combined as crude corn oil; the remaining cake is processed for livestock feed.
Corn oil is oil extracted from the germ of corn. Corn oil not only can be used as cooking oils but is also a feedstock used for biodiesel. Other industrial uses for corn oil include soap, salve, paint, rustproofing for metal surfaces, inks, textiles, nitroglycerin, and insecticides. It is sometimes used as a carrier for drug molecules in pharmaceutical preparations.
Anytime you would like to know more info about our corn oil extraction or any of corn oil processing equipment, please don't hesitate to let us know and we will respond you as soon as we get your email.
Henan Kingman M&E Complete Plant Co., Ltd ©