corn oil manufacturing mill
KMEC offers premium quality oil press for
corn oil manufacturing mill
.Our oil press can process many materials such as corn, soybean, peanut etc. With many years'experience of manufacturing and exporting
corn oil manufacturing and other seed processing machinery
across the world, we are your trustable
corn oil press supplier
in China. The quality of our oil presses is ensured by international market with most competitive prices.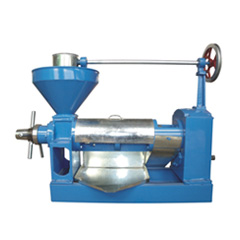 Factors May Influence the Output of Corn Oil Press
1. Preparation of Raw Material : The pretreatment and raw material itself determine the quality of raw material feeding for oil press. The good raw material feeding to oil press machine requires suitable similiar size of granule, the identical structures of granule inside and outside. The less quantity of whole cells, the better profit for oil press. Generally, the increase of heat will increase the plasticity of granule for oil press. The cooled material have low plasticity. The denaturalization of proteid can make the plasticity of granule for oil screw press falling down. If too much cooking will make the proteid of material metamorphic.
2. Condition of Oil Press: Except the self condition of material, the oil screw press conditions such as pressure, time, temperature, thickness of material layer, resistance of expelling of oil etc are the decisive factor for oil extration.

Our company has been awarded by Chinese government many times as the key manufacturers of oil press . Our products are welcomed by the corn oil manufacturing mill owner .

Don not hesitate to contact us in the following form if you want to know more information about our corn oil presses, we are ready to serve you at any time.
Henan Kingman M&E Complete Plant Co., Ltd ©