groundnut and soya beans oil processing plant
We can provide professional groundnut and soya beans oil processing plant according to the requirement of our clients. You can also offer us your oil bearing material you are going to process along with the capacity you want, we will then help you design your oil processing plants.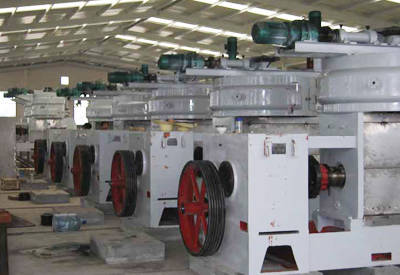 Oil contains high amounts of energy and fat-soluble vitamins (A, D, E, and K) and essential fatty acids. The oil content of the kernels is between 45% and 55%.
The peanuts are prepared for the oil extraction process by being shelled and cleaned. Oil production requires some type of press with which to extract the oil form the groundnuts and filtering equipment.
Practical Action has developed a simple manual screw press that would be suitable for extracting oil from peanuts, as well as many other agricultural crops. There are quite a number of presses of very similar design, they are simple to make, except for the screw which would have to be machined.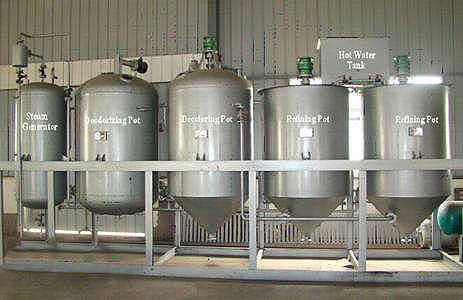 The production of commercial soybean oil is complicated. The mechanical production of soybean oil with hydraulic presses is not much used because it's expensive and gives lower yields. Soybean oil is normally produced by extraction with solvents. The production consists of following steps:
The soybeans are first cleaned, dried and dehulled prior to oil extraction. The hexane free crude soybean oil is then further purified. The crude soybean oil still contains many oil-insoluble and oil-soluble impurities that needs to be removed. The oil-insoluble material are removed with filtration and the soluble materials is removed with different processes including degumming (removing of phosphatides), alkali refining (washing with alkaline solution to remove free fatty acids, colorants, insoluble matter and gums) and bleaching (with activated earth or activated carbon to remove colour and other impurities.
Whenever you are plan to set up an oil plant, we are always your first choice! We can help designing, manufacturing and supplying complete set of groundnut and soya beans oil processing plant for you! Contact us in the following form now!
Henan Kingman M&E Complete Plant Co., Ltd ©