how is palm kernel oil extracted
Facts of palm kernel oil
As we all know, the palm fruit can be used to make healthy red palm oil, but do you know the palm kernel can also be extracted to obtain palm kernel oil? After the palm fruit oil gained and fiber and palm nuts left as by-products, in most time, the fiber is used to make a fire, the nuts left behind, however, can be further processed to obtain palm kernel oil.
Made from the seeds of palm plant, palm kernel oil is more saturated than palm oil and comparable to coconut oil, it is semi-solid at room temperature and is mainly used for cooking since its cheap price as well as its stable properties when cooking with high temperature and can be stored for a longer time than other oils. Palm kernel oil is also able to be used for many other purposes, e.g. pomade (body cream), medicine, frying fish, making stew, making soap, etc.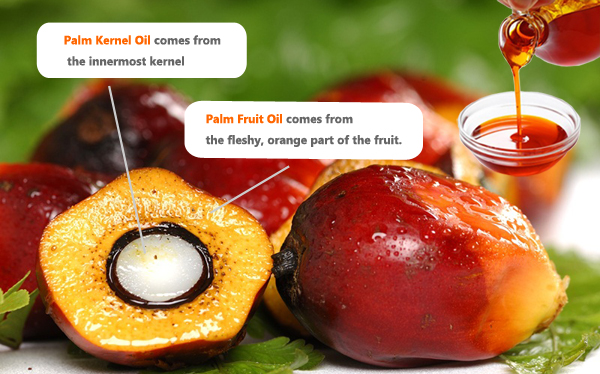 Difference between palm fruit oil and palm kernel oil
Palm kernel oil comes from the innermost kernel, or nut-like core of the plant, palm fruit oil, however, comes from the fleshy, orange part of the fruit.
Palm kernel oil contains over 80 percent of the saturated fats, while the palm fruit oil contains only 50 percent.
Palm oil is red in color due to a high concentration of carotenes and tocols. It is not to be confused with palm kernel oil.
How is palm kernel oil extracted?
How many ways to extract palm kernel oil?
There are two common methods of extracting palm kernel oil, one is full press extraction where mechanical screw oil press machines are used to extract oil out by squeezing under high pressure, this oil extracting method is mainly used by
small and big capacity oil mill plants
. The other method is
solvent extraction with hexane
, where a solvent is mixed with the material to separate the oil, this extracting method, however, is generally used by larger capacity oil processing mills. You can choose the one that suits you best according to your daily capacity.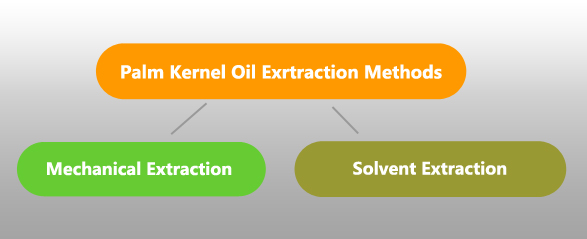 Full Press Extraction / Mechanical Extraction
1.palm kernel pre-treatment:

Kernels must be well pre-treated before putting into oil press mills. In the process, you will need several types of seed cleaning equipment such as grinder, vibrating separator, destoner, magnetic separators, cooker, etc.
There are two reasons why proper kernel pretreatment is important, for one hand,
pre-treatment process
can get rid of foreign materials that may cause damage to our machinery and thus increase machine's service life and reduce the maintenance cost as well. On the other hand, palm kernel pretreatment can also enhance the production productivity.
2. extracting by screw oil presses: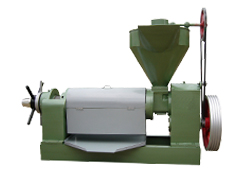 Put the well prepared palm kernel meal to the feeder of the screw oil press and start extracting oil! The meal is forced through the barrel by the action of the revolving worms. The volume axially displaced by the worm diminishes from the feeding end to the discharge end, thus compressing the meal as it passes through the barrel. The expelled oil drains through the perforation of the lining bars of the barrel, while the de-oiled cake is discharged through an annular orifice.
You should aware that the oil press you choose should depend on the capacity you desire, or you contact us for professional advice.
3.oil clarification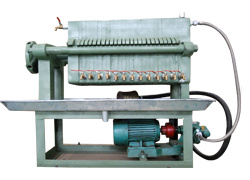 The extracted crude palm kernel oil inevitably contains 'fines and foots'and other impurities that need to be removed. In order to get vegetable oil for edible, the crude palm kernel oil need to be pumped to a filter press to get rid of the remaining impurities in the oil. The cakes discharged from the presses are conveyed for bagging or bulk storage.
Solvent Extraction
Solvent extraction method is recommended for much bigger capacity oil mils, for small capacity oil extraction mills, the former method will be better. Solvent extraction processes can be divided into three main unit operations: kernel pre-treatment, oil extraction, and solvent recovery from the oil and meal.
As the specialist in the oil and fat industry, KMEC is able to provide full press extraction system and the extraction system as well. Tell us your oil making needs and we will never disappoint you! Contact us now to run you own palm kernel oil extraction mill!
Henan Kingman M&E Complete Plant Co., Ltd ©