jatropha oil extraction plant
KMEC engaged in designing, installing and exporting of variety of oil extraction plants since 1990. Our jatropha oil extraction plant is designed highly efficient and we also support customized services according to the specific requirements of our clients.
Jatropha seeds are the primary source from which the oil is extracted. The major goal of jatropha cultivation, therefore, is performed for the sake of extracting jatropha oil.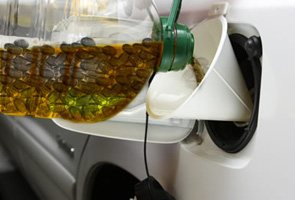 In jatropha oil extraction plant, There are always quite a lot of methods and a number of jatropha oil extraction machines to extract jatropha oil from jatropha seeds.
Since the recognition of jatropha as an alternative energy sources (namely, biofuel), jatropha oil extraction plant have also gained due importance in the market. Since jatropha oil is the primary ingredient required in the production of biofuels, the development of oil extraction methods and the optimization of existing methods of extracting the oil have become significant.
Some of the methods that are usually employed for the extraction of jatropha oil are as follows:
Oil Press: Oil presses have been used for the purpose of oil extraction as simple mechanical devices - either powered or manually driven. Among the different oil presses that are used for jatropha oil extraction, the most commonly used presses include the Bielenberg ram press.
Oil Expellers: Different kinds of oil expellers are used in the jatropha oil extraction plant. Usually the expeller is a single-screw oil expeller that is often used for extracting jatropha oil from the seeds and also for the preparation of oil cakes.
Jatropha oil extraction methods are still being researched, so as jatropha oil extraction plant. The goal of such researches is to discover methods to extract a greater percentage of jatropha oil from the seeds than the current procedures allow. Anytime you are interested to get more info about jatropha oil extraction or jatropha oil extraction plant, please don't hesitate to contact us!
Henan Kingman M&E Complete Plant Co., Ltd ©