mustard seed oil extraction plant
Small Scale Mustard Seed Oil Extraction Plant
The small scale mustard seed oil extraction plant is fully automated. Each piece of machinery is easily connectable to create a high output. The whole plant is easy to operate, install and commission. At the same time, it requires little initial investment and a minimal workspace.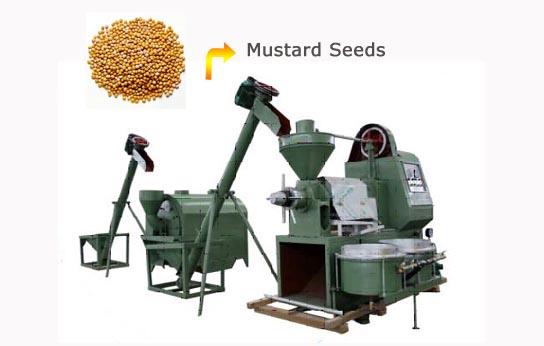 The term mustard oil is used for three different oils that are made from mustard seeds:
A fatty vegetable oil resulting from pressing the seeds,
An essential oil resulting from grinding the seeds, mixing them with water, and extracting the resulting volatile oil by distillation.
An oil made by infusing mustard seed extract into another vegetable oil, such as soybean oil
Mustard Seed Oil Extraction Machinery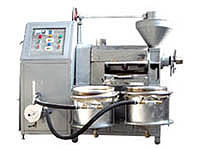 The automatic mustard seed oil extraction machinery is mini-type screw oil press covering small area charecterized by low investment,strong adaptability and high efficiency of oil production. It can be widely used to process other seeds and nuts, like rapeseed, cottonseed, soybean, peanut, sesame, tea seeds, sunflower seeds, olives, coconut, palm kernel oil , it also can be used for rice bran, corn germ powder and other oil and safflower oil and other wild plants such as careen. It is the upgrading of individual products in vegetable oil mill plants in the small and medium sized cities and rural areas, is the ideal choice of customers.
This automatic mustard seed oil extraction machinery is composed of feeder, gearbox, pressingcage, screw shaft and machine stand. The machine has a beautiful appearance, compact structure, simple installation, high degree of automation, the rapid warming pressing chamber, the pressed oil is higher than normal oil press machine and oil has clear, pure flavor.
Contact us today to get more detailed infomation about mustard seed oil extraction plant and related machinery, we are always at your service!
Henan Kingman M&E Complete Plant Co., Ltd ©