palm kernel oil pressing machine
The palm kernel oil pressing machine is quite suitable for once press of high oil-content materials besides palm kernel, such as canola oil seeds, cotton-seeds, sunflower seeds, sesame seeds etc. This kind of oil pressing machinery has large capacity which mostly used in middle-large scale oil plants. They can be divided into two kinds: One is hot processing, which includes steam cooker and oil press. The steam cooker is used for oilseeds pretreatment before pressing. The other is the cold processing. The advantage of this kind of palm kernel oil pressing machine is lower temperature when press the seeds. It is about 80 degree, which can protect the nutrition element in the oil.
Features of the Palm Kernel Oil Pressing Machine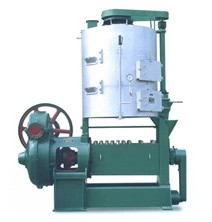 The parts of machine are durable and firm. Such as wormshaft, pressing worms, cage bars, gears and so forth are made of high-grade alloy steel through hardening treatment. As a reasult, in spite of the conditions of high temperature and abrasion under day and night working, they can keep durable for a considerable period.
The palm kernel oil pressing machine is of perfect construction, easy managing, and with firm and durable performance.
With self-provided temperature control moisture adjusting device.
Auto-continuous working, which reasults in the saving of labor. The whole process from feeding, steaming, roasting up to the discharge of oil and cake goes on automatically and continuously.
Combination of steaming and roasting. This type of palm kernel oil pressing machine can be regulated in accordance with the varied temperature requirements of different oil-bearing materials before pressing in order to get oil with high quality.
What is Palm Kernel Oil?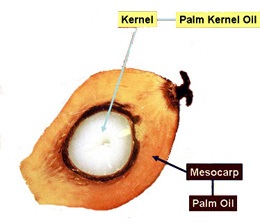 Palm kernel oil is an edible plant oil derived from the kernel of the oil palm Elaeis guineensis. It should not be confused with the other two edible oils derived from palm fruits: coconut oil, extracted from the kernel of the coconut, and palm oil, extracted from the pulp of the oil palm fruit.
Palm kernel cake are the leftovers after kernel oil is pressed out from the nut in the palm fruit. Palm kernel cake is commonly used as animal feed for dairy cattle because of its high protein content. If not, it is usually treated as biomass to fuel up boilers to generate electricity for use at palm oil mills and surrounding villages.
If you are interested in this palm kernel oil pressing machine, please feel free to contact us in the following form, we are always at your service.
Henan Kingman M&E Complete Plant Co., Ltd ©