rice bran oil extraction
Rice bran oil extraction starts with raw material preparation. Rice bran is first screened. It is then heated by steam at temperature higher than 100 degrees Celsius to stop Lipase hydrolysis in rice bran prior to extraction.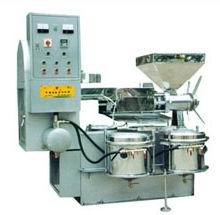 Advanced extracting technology and techniques were developed with technical assistance from engineers in order to come up with Crude Rice Bran Oil that is high in Vitamin E and Oryzanol. The Crude Rice Bran Oil is forwarded to the refining process for purifying and packing. We are great supplier of professional rice bran oil extraction technology.
Knowlege about Rice Bran and Rice Bran Oil
Rice bran always contains 17% oil by the weight, but after the refining process, the refined rice bran oil weighs only 12% of the rice bran raw material.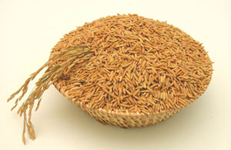 Rice bran oil is widely used in pharmaceutical, food and chemical industries due to its unique properties and high medicinal value. Rice Bran Oil's main components are unsaturated fatty acids, Gamma-Oryzanol, phytosterols, Vitamin E (Tocotrienols & Tocopherols). Tocotrienols Rich Fraction (TRF), a component of Vitamin E has shown effective cholesterol lowering properties. The best form of TRF comes from Rice Bran Oil which is contained in the outer grain hull of rice. Oryzanol and Vitamin E also retards the oxidative process of the oil which makes it the "The Healthy Oil" ideal for salad oil, frying, baking and grilling.
Anytime you are interested in rice bran oil extraction. Please don't hesitate to contact us in the following form to get more info.
Henan Kingman M&E Complete Plant Co., Ltd ©