seed milling plant
Seed milling plant or you can say oil seed pressing plant is the most important plants in the complete set of oil processing. Any oil-bearing seeds can be processed in oil mill, specially preparatory equipment are recommended prior to expelling. For cotton seed, sunflower seed, groundnut seed. Decorticators are recommended, for copra shredders and for Palm kernel hammer mills are required as preparatory equipment.
Oil seed milling is an art. Care has to be taken while expelling the oil to ensure maximum oil recovery with minimum power consumption; cake should not be burnt protein should not be damaged, color fixation of oil should not take place, minimum heat should be generated while expelling; moisture should not find its way with oil, filtration should be in such a manner that no cake particles remain in contact with oil, thus FFA of oil should not increase.
Seed Milling Plants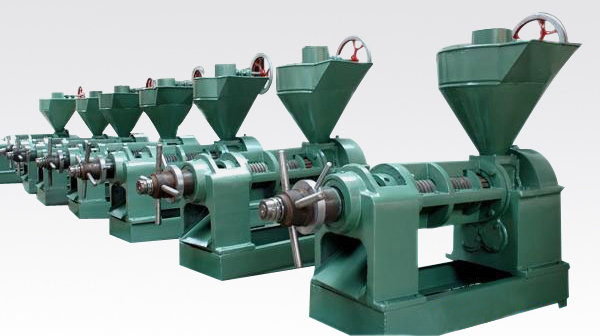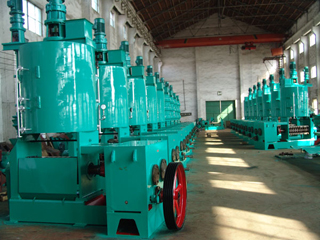 In former times, oil extraction was done exclusively with presses. In most oil mills, oil extraction is done with expellers as pre extraction before solvent extraction or as direct press extraction. Oil processing equipment are used for high oil content seeds like sunflower, rapeseed, castor, sheanut, copra, mango kernels etc. In smaller capacity plants, it is mostly used as direct extraction but as the capacity increases, oil processing machinery are used for pre extraction.
Oil milling can be only prepressing in which case seeds are lightly pressed, and which leaves about 14% to 18% oil in the pressed cake. This method results in higher capacity; lower power consumption, lower wear & tear / maintenance. But it also lowers recovery of oil, it is recommended when the buyer has his own solvent extraction line, so that balance oil is recovered during solvent extraction process.
Welcome to contact us anytime you are interested in starting a oil seed milling plant. We are always ready to serve you!
Henan Kingman M&E Complete Plant Co., Ltd ©