sesame oil extraction machine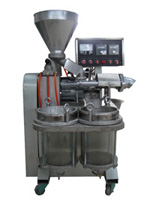 The new type sesame oil extraction machine is virtually made to extract sesame oil which is of compact structure, light-weight and very easy to operate. It could possibly instantly separate out oil with a excessive output ratio. Our sesame oil extraction machine is perfect for mobile operations for instance at a vegetable promote, a nationwide supermarket, a bazaar inside the country side, or possibly from your own home. The residue works extremely well as environment friendly fertilizer or investigation.
Performance Specification of the YZS Series Sesame Oil Extraction Machine
| | | | | | |
| --- | --- | --- | --- | --- | --- |
| Model | Diameter of Shaft | Rotating Speed of Shaft | Inner Diameter of Pressing Case | Production Capacity | Dry Cake Residue |
| YZS-30 | 37 mm | 60-70 rpm | 38 mm | 15-- 20 kg/h | ≤8% |
| YZS-60 | 37 mm | 60-70 rpm | 38 mm | 30 kg/h | ≤8% |
Technical Parameters of the YZS Series Sesame Oil Extraction Machine
| | | | | |
| --- | --- | --- | --- | --- |
| Model | Motor | V-belt | Net Weight | Dimension |
| YZS-30 | 1.5KW (YC90L-4) 220V, Single phase,50HZ | 1050 B TYPE | 156 KG | 700×700×1200 MM |
| YZS-60 | 2.2 KW (YC90L-4)220V, Single phase,50HZ | 1050 B TYPE | 180 KG | 700×700×1200 MM |
How to Extract Sesame Oil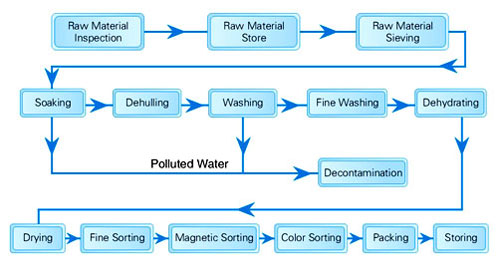 In order to process quality sesame oils, you should including the following four procedures in your sesame oil plant: sesame seed preparation, sesame seed pressing, sesame oil extraction and sesame oil refining. First, sesame seeds should be pretreated and cleaned by seed cleaning equipment tto remove impurities. Then, the clear seeds are pressed by professional seed processing machinery to get crude sesame oils. However, these oils should be extracted by solvent then be refined to get pure edible oils.If necessary, you'd better install an oil filling machine to fill and pack the oils.
Useful Info on Sesame Oil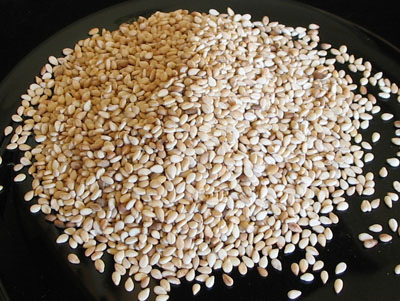 Sesame oil (also known as gingelly oil or til oil) is an edible vegetable oil derived from sesame seeds. Besides being used as a cooking oil in South India, it is often used as a flavor enhancer in Chinese, Japanese, Korean, and to a lesser extent Southeast Asian cuisine. There are many fatty acids that are good for the heart in sesame oil such as palmitic, oleic, linoleic and eicosenoic fatty acids. These are found in all white sesame seeds, as well as the natural oil that is produced as a byproduct of the seeds. This recipe will yield 2 tbsp of oil.
The oil from the nutrient rich seed is popular in alternative medicine - from traditional massages and treatments to modern day fads. Ancient Indian medical system perceives sesame oil to pacify stress related symptoms and on-going research indicates that the rich presence of anti-oxidants and poly-unsaturated fats in sesame oil could help in controlling blood pressure.
Henan Kingman M&E Complete Plant Co., Ltd ©