small oil mill project
Ever think of starting a small oil mill project or prefer begining big scale oil mill projects? KMEC is forever your trusted manufacturer and supplier directly from China. We offer the great service and most competitive price, we can also guarantee the quality of all of our oil mill machinery.
Now we newly offers two types of small oil mill projects for both pressing as well as refining. Our small oil mills can process many kinds of oilseeds including peanut kernels, rape seeds, cotton seeds, sunflower seeds, corn seeds, palm kernels and sesame seeds.
Small Oil Mill Projects

KMEC's small oil pressing project is fully automated. Each piece of machinery is easily connectable to create a high output, semi-continuous processing line. The small oil mill project requires little initial investment and a minimal workspace, but performs all functions necessary for edible or vegetable oil production.

Our small oil refining project is great choice for small capacity oil refinery. The small oil refinery production plant can remove phospholipids, FFA, pigment, gums, waxes, off-flavor and other impurities in the oil.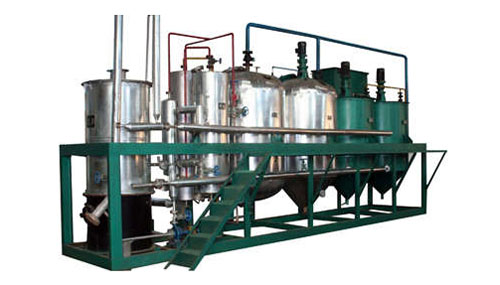 We offer small to big scale oil mill projects for a variety of oil seeds and the capacity ranges from 1TPD to 500TPD. Welcome to contact us in the following form, we are always at your service!
Henan Kingman M&E Complete Plant Co., Ltd ©