small rice bran oil producing unit
Do you want to open a cooking oil factory to making edible oil by yourself? You can produce various kinds of oils from vegetable oil seeds and nuts. you can choose to start from a small scale factory to extract oil for cooking purpose. Sounds great ,right ? What you need is our High Capacity Small Rice Bran Oil Producing Unit.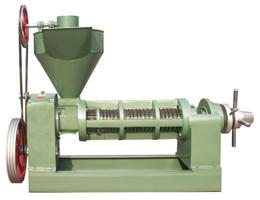 Features of Small Rice Bran Oil Producing Unit

1. Our Oil Press has multifunction, including screw oil press, electrical element for heating chamber, vacuum filter for cleaning oil. It can extract vegetable oil from different oil materials, such as peanut, rape seed, cotton seed, sesame, olive, sunflower, tea seed, coconut, cocoa, etc. You can get better edible oil easily from our oil pressing.

2. This machine can press at least 2 to 7 kilograms per batch which takes 4 to 6 minutes, so it is very suitable for the citizens who live in the big and medium cities because they want to get the high quality of oil. It is also can be used in the countryside, because the speed of oil pressing is fast so people can bring their oil raw material to press oil. In this way, they can be assured of the purity of their oil.

3. Our rice bran Oil Press can be used for process many kinds of raw material: sesame, walnut kernel, peanut, almond, apricot kernel, perilla, linseed, rice bran and other oil crops.



If you're interested in our products or have any questions, please let us know. Don't hesitate to contact us!
Henan Kingman M&E Complete Plant Co., Ltd ©