sunflower oil factory
Bigger and bigger sunflower fields and sunflower oil factory are appearing in Western Europe generally, as well as in the countries in which it is traditionally grown, such as Russia, Argentina, Rumania, Hungary or Turkey. Its high proportion of valuable linoleic acid has steadily increased the importance of sunflower oil in recent decades. The kernel makes up about 70 percent of the seed – with an oil content of about 55 percent, the linoleic acid content is heavily dependent on climatic conditions.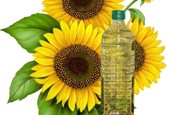 World-wide use of sunflower oil is second only to soybean oil. Interest in domestic use as a premium salad oil is very recent. The high ratio of polyunsaturated-to-saturated fatty acids makes sunflower oil a premium salad oil. Sunflower oil, however, contains a small amount of high melting wax which must be removed to avoid settling problems. It is possible to produce a brilliant, dewaxed, deodorized sunflower oil with over a 100-hr cold test at 0 C. This quality oil can be produced by conventional caustic refining, dewaxing, bleaching and deodorization. A quality finished oil may also be produced by dewaxing and steam refining. This paper reviews various methods for processing sunflower oil from the crude state through the finished, dewaxed, deodorized salad oil.
Sunflower Oil Factory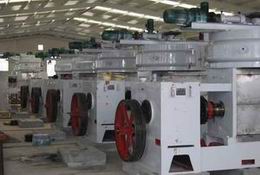 Some smaller sunflower oil factory are only press-plants and do not apply the step of hexane extraction. This results in higher oil content in the meal. Below are the steps of sunflower oil processing.
Seed preparation and cleaning
Grading the seeds into large, medium and small sizes
Seeds to be marketed as in-shell are bagged
Seeds to be sold as kernel are hulled and then bagged
Storage
We are expert in the field of sunflower oil processing. We take charge of designing, manufacturing, transporting, installing complete sunflower oil factory. Besides, the quality of machinery we supplied are also of high quality. Anytime you are interested setting up a sunflower oil factory, Write to us for detailed info!
Henan Kingman M&E Complete Plant Co., Ltd ©