sunflower seed oil production plant
We are one of the greatest manufacturer and supplier of sunflower seed oil production plant. We are committed to offer quality oil processing machines. we are your trustable oil plants exporter in China.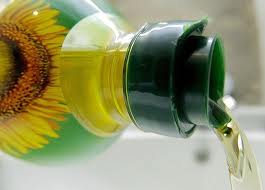 The sunflower seed oil production plant is designed accord to the buyer's demand. The pretreatment is designed as the features of the material. the press technics is designed to the demand of the residual oil in cake and oil quality. We also can design the refining system according to different usage of the oil.
Sunflower Seed Oil Production Process
Firstly, the sunflower seed are properly cleaned into seed cleaner, before they enter into the de-stoner. The sunflower seeds are cleaned for removing unwanted impurities & dust. Cleaned sunflower seeds then enter the De-stoner, where the stones are separated by a vibrating separator. After de-stoning is completed, the seeds enter the seed cracker where these are broken into two or three pieces. The cracked sunflower seeds are then conditioned in the conditioner (Cooker) by using steam. The conditioned seeds are then flaked in the flaker machine.Finally, the flaked material is forwarded to the solvent extraction process in the entire sunflower seed oil production plant.
We are sure that after going through our website, if you contact us, you will definitely become our valued customer. Wrie to us today to get more info about our sunflower seed oil production plant!
Henan Kingman M&E Complete Plant Co., Ltd ©