types of sesame oil machine
There are several types or brands of
sesame oil machine
which people can use to extract oil from certain types of seeds. Some of these machines are best sellers while others may not be so popular but are equally effective. You can place a minimum order of around one piece or item from the manufacturer. KMEC produces some of these types of machines as well. The machines it produces are made from stainless steel. A screw type oil machine is also available for those people interested in production of
sesame oil
that is of the purest quality.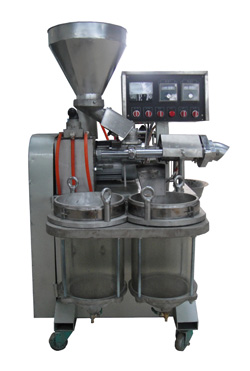 There are various types of cold pressed sesame oil machines in the market as well. Regardless of the brand you choose to purchase, ensure that the person operating it is a professional at the very least. The beauty of these types of machines lies in the fact that they are easy to operate. They are user-friendly but this does not rule out the need for placing them in the hands of professional technicians. Most of these machines use hydraulic systems to operate. Once you improve your skills with regard to how to use them, you will not have a problem producing the required amount of oil from these seeds.
The prices of these types of machines vary a lot. You can get them for a low of $1,000 and less. However, you can just as easily get the oil machine at a price of around $9,000 and beyond. Simple operation machines are widely manufactured and sold by a number of suppliers. Some of them use very ingenious systems and feature some of the most modern capabilities as well as technologies. When you are buying these types of machines, make sure that they carry adequate warranties. They should be durable products if you wish to continue cutting down on expenses in the face of harsh economic times.
Henan Kingman M&E Complete Plant Co., Ltd ©