Coconut Oil Processing
KMEC is the leading company in the field of coconut oil processing. We design complete coconut oil plant, we offer quality coconut oil processing equipment, most importantly, we support state of art coconut oil processing technologies.
Coconut Oil Processing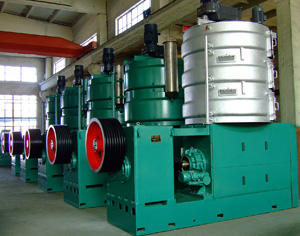 Coconut Oil Processing Process
Well dried copra with a moisture content not exceeding 6 per cent is cleaned well from any foreign matter. It is then cut into small chips in a copra cutter. The chips are fed into steam jacketed kettles and cooked mildly at a temperature of 70oC for 30 minutes. After proper cooking, the cooked material is fed into the coconut oil processing machines continuously and pressed twice. The combined oil from the first and the second pressing is collected in a tank provided separately. This oil is filtered by means of a filter press and stored in MS tanks. Bulk packaging is done in tin containers. HDPE containers and polymeric nylon barrier pouches are used for small consumer packings. The quality of copra is related to the quality of coconut oil.
The oil cake obtained as a by-product will find a ready market as a cattle feed and in the manufacture of mixed cattle feeds or as a raw material for the extraction of remaining oil by solvent extraction method.
The most commonly coconut oil is refined, bleached and deodorised coconut oil or RBD coconut oil, which is produced from dry coconut meat (copra). RBD coconut oil is produced from copra by advanced coconut oil processing thechniques. Copra is made by drying coconut in the sun, smoking and heating it. During the production process of coconut oil processing , chemicals are used and the oils are heated to high temperatures where they can form of a certain percentage of trans-fatty acids, which contribute to arteriosclerosis, heart disease and diabetes. Because this coconut oil is produced with high temperatures and chemicals, its taste becomes bland with a composition of about 3-4% of Lauric Acid. RBD Coconut oil is widely used in the Far East as cheap cooking oil.

We supply for the turn-key coconut oil processing plant now and then, we offer state of the art coconut oil processing thechnology, we also sale high quality coconut oil processing equipment. Anytime you are interested in our coconut oil processing, Please feel freee to contact us, we'll always at your service!
Henan Kingman M&E Complete Plant Co., Ltd ©