Vegetable Oil Refining Plants
Vegetable oil refining plants is essential to ensure removal of gums, waxes, phosphatides and free fatty acid (F. F.A.) from the oil for a palm oil refining plant; to impart uniform color by removal of coloring pigments and to get rid of unpleasant smell from the oil by removal of odiferous matter.
KMEC is a leading designer, manufacturer and exporter of the vegetable oil refining plants in both continuous type units and batch type units. It is very necessary that the edible crude oil obtained from oil mill plants and solvent plants get refined in the vegetable oil refinery plants before it is utilized directly. Our oil refinery plant gives color uniformity and appealing quality to the oil by removing unpleasant smell and undesirable factors from the oil. Our high-tech refinery plant finds an extensive application for all types of crude oil like cotton seed, soyabean, sunflower, palm oil, rice bran oil etc.
Batch Refining Plant Of Vegetable Oil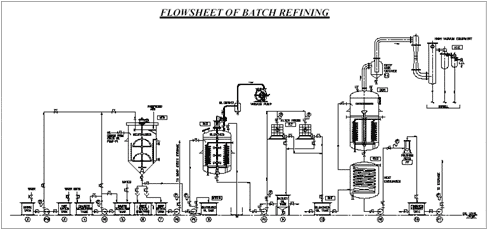 Refining is carried out either on batch operation or as continuous operation. With certain oils even physical refining can be carried out instead of chemical.

For processing less than thirty tones of oil per 24 hours, and when oil has F.F .A. content of 1 % or less normally batch process is recommended. Batch process involves low capital investment, simplicity of operation and low maintenance, making refining economically a viable proposition even at capacity as low as 10 tones per 24 hours.

The equipment involved are Neutralizer, Bleacher, Deodorizer, Heat Exchanger, High & low vacuum equipment & Filters. KMEC plant with batch process have been operating at number of places, processing varity of vegetable oils.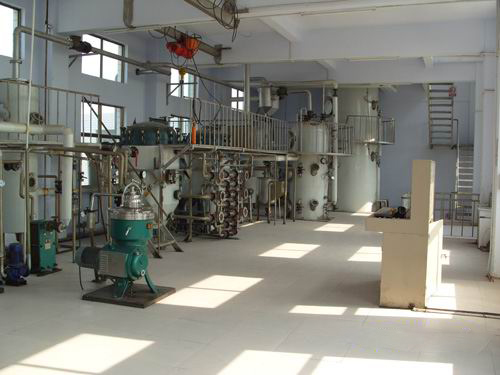 If you are looking out for vegetable oil refining plants, physical or chemical for vegetable oil -Get in touch with KMEC -The Experts to Oil Refining Plants Industry since 1990.We are always at your service.
Henan Kingman M&E Complete Plant Co., Ltd ©