palm oil milling process
Palm oil is extraction of oil from the palm kernels which is generally separate from palm oil extraction, and will often be carried out in palm oil milling that process palm oil or other oilseeds (such as groundnuts, rapeseed, cottonseed or copra). The
palm oil milling process
in palm oil mill comprises of grinding the palm kernels into small particles, heating (or cooking), and extracting the oil using an oilseed expeller or petroleum-derived solvent. The oil then requires clarification in a filter press or by sedimentation. Extraction is a well-established industry, with large numbers of international manufacturers able to offer equipment that can process from 10 kg to several tones per hour.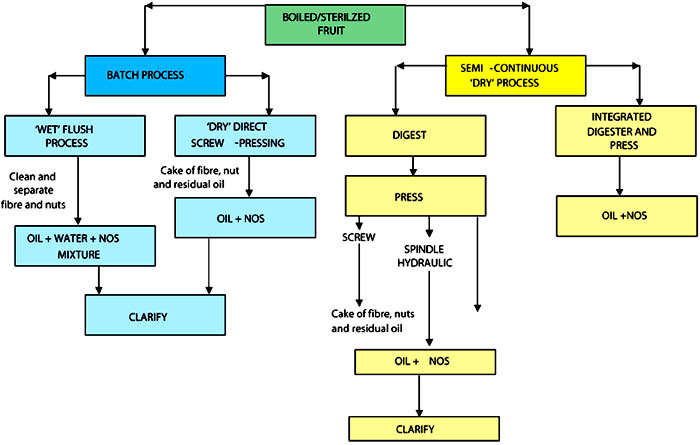 A palm oil milling process plant produces crude palm oil and kernels, as primary products and biomass as secondary product. The capacity of mills varies between 60- 100 tons FFB/h. A typical mill has many operation units as shown in the picture below. This comprises of sterilization, stripping, digestion and pressing, clarification, purification, drying and storage. For palm oil milling process, there are steps such as fiber separation, nut conditioning and cracking, cracked mixture separation, and kernel drying, storage. The dried palm kernels are often bought to palm oil milling process plant for extraction of crude palm kernel oil. In some integrated plants, kernel crushing facilities exist side by side at the same palm oil milling process line.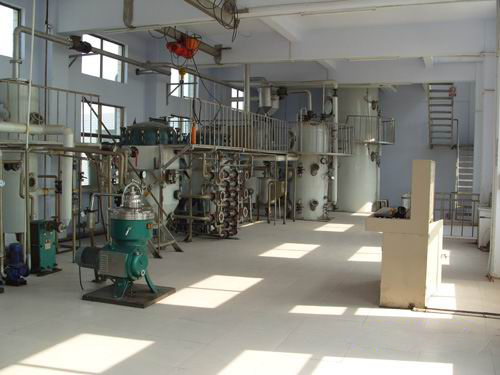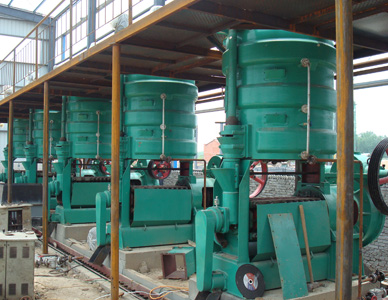 We believe that quality has always been at the heart of the company's performance. We treat quality and service as a way of life and hope to serve you in the best possible manner on a long term and mutually beneficial basis. If you want to know more information about our palm oil milling process or other edible oil extraction equipment, please contact us in the following form.We are always at your service.
Henan Kingman M&E Complete Plant Co., Ltd ©